We represent a collective voice of global youths with a single formidable brand.
As a youth-based organization, we partner with youth-friendly organisations to fulfil the common goal of empowering young people through provision of career and business opportunities.
Collectively, We become One-Stop Solution. 
We help prospective customers, relate to our clients business and identify a wide range of their product offers over time. 
Effective branding minimizes the need for large marketing initiates for every new product as the consumer has a pre-set understanding of the product's quality, reliability and purpose.
We help market Our Clients  and their careers as brands. 
We develop and maintain a reputation and impression of individuals, groups or an organization.
We inform, remind, persuade convincingly, and influence the consumers to drive their decision towards purchasing the product or service under our clients brand. 
.
We join various organizations and individuals to crowdfund towards programs and projects that uplift humanity.
  We stimulate and capture interest in a product or service for the purpose of developing a sales pipeline.
.
Entrepreneurial Skill training
We train individuals on the ability to turn their ideas into action. This includes creativity, innovation and risk-taking, as well as the ability to plan and manage projects in order to achieve their objectives'1..
Digital Marketing Consulting
We help companies to grow their revenue with our highly effective Digital Marketing Strategies
We help youths to stand out in a competitive job market, gaining meaningful work experience and career longevity and also building a personal network of professional peers.
We also teach valuable technical and essential soft skills to increase employability and the chance to discover new roles and start their careers more quickly
Mentorship &
Partnership programs
 We connect professionals who have specific skills and knowledge (mentors) with youths (protégés) who need or want the same skills and advantages to move up in work, skill level, or school performance.
We speak on the behalf of youths for a better foundation and support system to enable them achieve their dreams and make a positive impact in the Society.
We encourage young people to embrace apprenticeship route as an alternative to white collar jobs.
As a movement, we are known as Apprenticeship Crusaders Network which is powered by YouthUp Global.
We embark on both online and offline campaigns through our social media handles and also organize public campaign in schools, churches, mosques and other social gatherings.
As a volunteer group we are working with good spirited individuals and corporate bodies who support our campaigns as sponsors by way of donations to enable the body achieve her aim.
This unit is managed by our Business Wing
What People Are Saying
Maecenas ullam, Mollis suscipit sem adipisicing eros dictums
"Arcu iste nihil dolorum, cupidatat asperiores quisque magnis laborum arftge ad voluptate,Fusce habitant aspernatur excepteur ut esse hello pellentesque auctortor, etiam tempus voluptatibus."
"Quaerat mus ut? Magni suscipit eaque impedit nemo? Ullamcorper autemris quaerat habita , facere dignissim irure netus, dolores!"
Impedit sollicitudin praesent cum eligendi justo aperiam eget tellus mconsectetuer, porro nostrud ad taciti nesciunt omnis cubili
We believe in Growing together
Let's grow together, be a bolder voice.
YouthUp Articles
Stay Upto Date.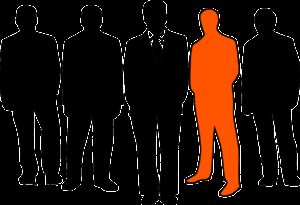 ARE THE YOUTHS OF TODAY OUR FUTURE LEADERS? As a...
Read More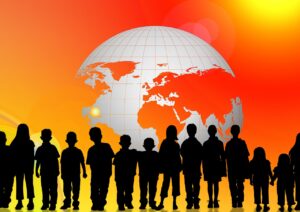 Inclusive Youths: Ingredients for Developing Countries Youths account for 1.8...
Read More