LEARNALI ANNOUNCES TECH TRAINING COLLABORATION WITH YOUTHUP GLOBAL
LEARNALI – A leading massive open online course platform in Africa, today announced that it has gone into a collaboration with YouthUp Global  to support 10,000 Africans towards gearing up for a smart world through education, empowerment and employment.Through this strategic collaboration, Learnali and YouthUp Global can reach a larger audience of Africans who are enthusiastic about learning a tech skill during the TECHIFY AFRICA 2021 Program – Powered by IBM Nation – Digital Africa.
"We are excited to work with YouthUp Global on this Journey to impact 10,000 Africans" said Samfield Hawb, CTO at Learnali. "As companies navigate within the fourth Industrial Revolution, multi-vendor and open source solutions are the norm to provide best in class results. Whether it is employing Artificial Intelligence (AI) or Data Science to grow a business, implementing a high value innovation using an Internet of Things (IoT) solution, or maintaining secure access to protect customer data through security protocols, it is the people responsible for maintaining and implementing the solutions that provide the greatest value and highest risk to an organisation. 
As technology becomes the de facto solution across all industries, the need for skills standardisations is more crucial than ever"."We are excited about having YouthUp Global collaborate with Learnali as educating the youths is one of the main cardinal points of the YouthUp Global" said Faith Nwaobia, The President YouthUp Global. "We have less qualified professionals in technology today and we need to help improve the African's education. Attract young people to the tech careers. Whoever doesn't know how to deal with technology will be obsolete".The Techify Africa 2021 program will help to close the skills gap in Africa by upskilling individuals to become specialised and highly trained talent which will enable them to find more in-demand jobs. 
The general public can learn tech skills with courses properly created by IBM for free which includes: coding, cloud computing, artificial intelligence, Internet of Things, Blockchain, Data science and analysis, cybersecurity, and quantum computing.Upon successful completion of every course and passing the quiz, learners will earn an IBM Digital Badge which is respected globally in the IT industry. Optionally, learners can choose to obtain Certnexus micro-credentials and professional certification with a 15% discount rate.At the end of the learning phase, learners will attend a career fair event where employers and recruiters will meet with potential employees (learners) and job seekers will find more about job openings at potential employers. This event will take place virtually and physically in different locations across Africa.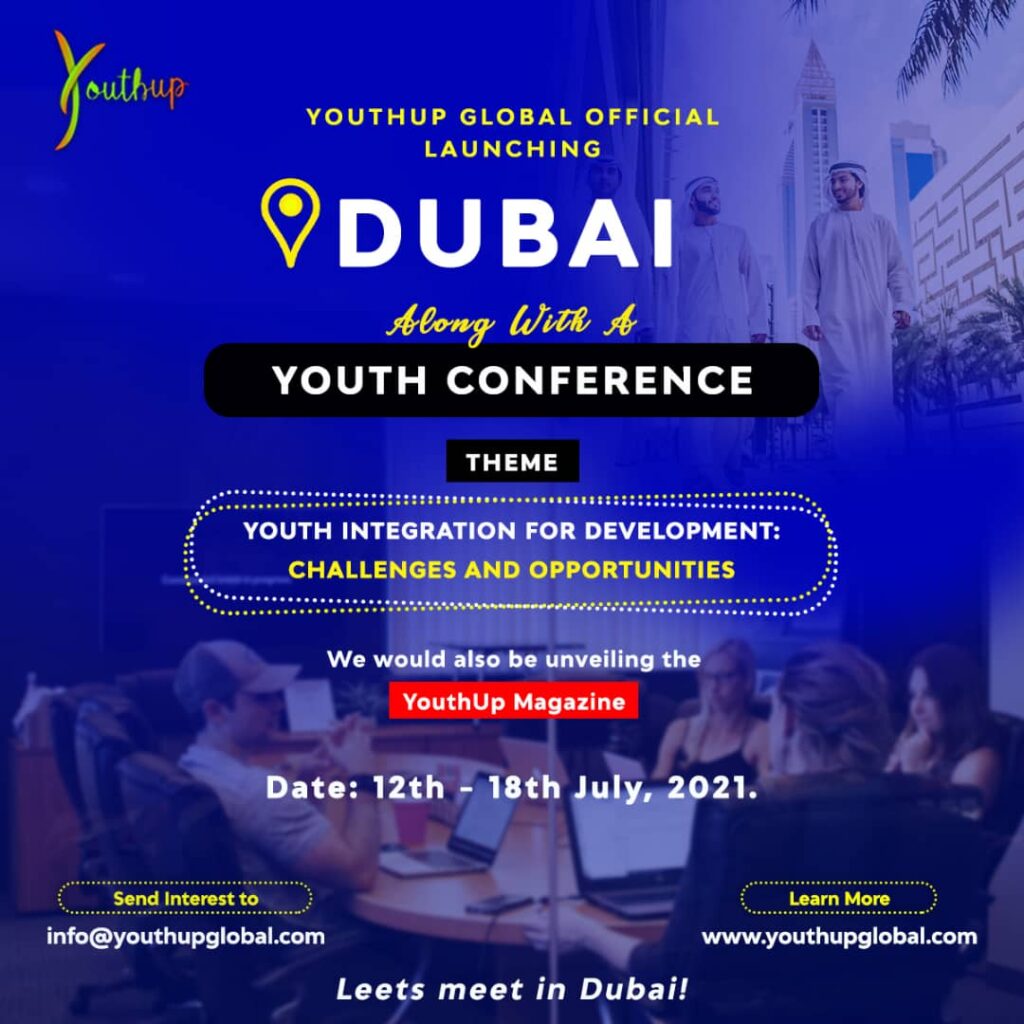 As Youth Up launches its global outreach. We move…
Across the globe we are identifying with young people and #brands who are to join us in #July to mark this historical event. It comes with a youth conference, business bootcamp and more. We will unveil the Youthup #Magazine,…An inspiring story-backed magazine telling the stories of successes and struggles of young people.
Happy to announce we have the support of the #UAE govt to be our host. We are serious with the mandate to build the largest youth-based movement globally. #Youthup is a platform of the youths, by the youths and for the youths.
As we make arrangements for our global outreach launching and the #youthconference in #Dubai…Happy to announce that we have updated our website with the event registration details.
https://lnkd.in/gJ7MKmj
You can now learn more about this global opportunity to network and build quality real life connections…We are bringing youths globally to be part of this…From 12th to 18th of July we will gather to declare our readiness as youths to be taken very serious. Youths are not push overs, we should be part of the decision making for matters affecting our lives.
Youth Up is a global borderless movement of youths aimed at raising leaders amongst us. That will become strong agents of change in the society…We are creating and attracting opportunities locally and globally for our community….To raise leaders and to build nations.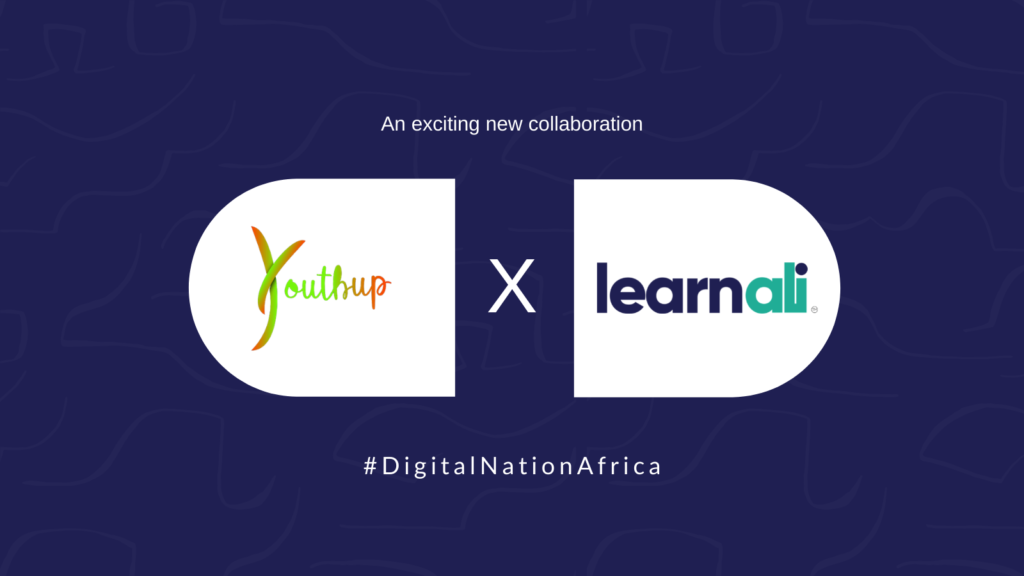 About YouthUp Global:
We are a collective non-political borderless tribe of global youths aimed at uplifting one another for a greater good globally.
With four foundational empowerment structures:
– Liberation of the mind through education
– Enforcing relationship values through networking skills..
– Spreading positive vibes and universal identity through entertainment
– Designing framework for impactful and sustainable business structures to help create and to capture value globally.To learn more about YouthUp Global, please visit: www.youthglobal.comAbout Learnali
As a fast-growing MOOC in Africa, Learnali offers massive open online courses, specializations, and professional programs in order to raise job-ready individuals in Africa. Learnali is on the mission to develop a new breed of global business leaders educated to global standards who can create jobs, increase incomes and reduce poverty. With Over 8,000 users, Learnali is closing in on transforming the way people and companies grow. "Shegs Technologies Limited" is the proud owner of Learnali.
To learn more about Learnali, please visit: www.learnali.com