Yesterday we submitted the 10 names (Young people) that were successfully selected for the Tekedia Institute #scholarship to study the Mini MBA.
Made possible by Jollof Republik
Jollof Republik is a networking platform that serves the business professional, socialite, student, entrepreneur, and community leaders alike.
Jollof Republik app is available for download on both iOS and Android.
Youth Up community appreciates the staff and management of #JollofRepublik as well as Tekedia Institute for your support to out community.
Here are the lists…
Beatrice Chakali
Country of Residence: #Kenya
Alfred Koroma
Country of Residence: Sierra Leone
Tosin Oyekan
Country of Residence: #Nigeria
Abubakarr Kamara
Country of Residence: #SierraLeone
Daniel Osei-Tutu
Country of Residence: #Ghana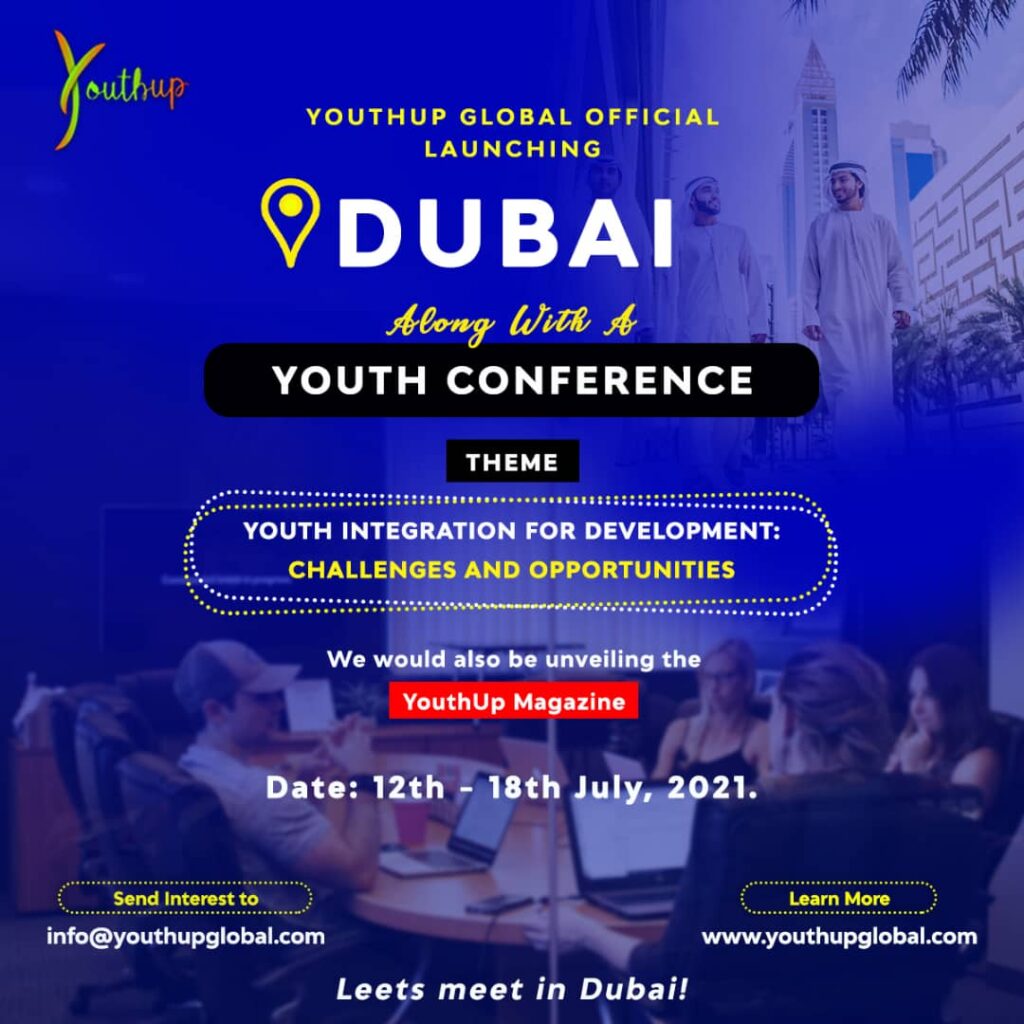 As Youth Up launches its global outreach. 
Across the globe we are identifying with young people and #brands who are to join us in #July to mark this historical event. It comes with a youth conference, business bootcamp and more. We will unveil the Youthup #Magazine,…An inspiring story-backed magazine telling the stories of successes and struggles of young people.
Happy to announce we have the support of the #UAE govt to be our host. We are serious with the mandate to build the largest youth-based movement globally. #Youthup is a platform of the youths, by the youths and for the youths.
As we make arrangements for our global outreach launching and the #youthconference in #Dubai…Happy to announce that we have updated our website with the event registration details.
https://lnkd.in/gJ7MKmj
You can now learn more about this global opportunity to network and build quality real life connections…We are bringing youths globally to be part of this…From 12th to 18th of July we will gather to declare our readiness as youths to be taken very serious. Youths are not push overs, we should be part of the decision making for matters affecting our lives.
Youth Up is a global borderless movement of youths aimed at raising leaders amongst us. That will become strong agents of change in the society…We are creating and attracting opportunities locally and globally for our community….To raise leaders and to build nations.
Nganga Lewis Besinga
Country of Residence: #Cameroon
Mary Ikwuegbu
Country of Residence: Nigeria
Tatason Bertrand tatason
Country of Residence: Cameroon
Uchechi Mary Nwangwu
Country of Residence: Nigeria
Olubankole Daniel Olulana
Country Of Residence: #SouthAfrica
We are happy to be fulfilling our first cardinal mission…
To support youths in the liberation of the mind through education.
Congratulations young scholars
To learn more about Jollof Republik, please visit: www.jollofrepublik.com